Home is not only about fancy design and fully equipped kitchen. Home is mainly about the people. In [rezidentz], we prioritize the community and strive to make everyone feel home away from home. Below, you can find a short interview of Emma, one of our first tenants of La Chasse apartments.
EMMA 27, France, Reseacher at the European Commission
Can you tell us a bit about yourself, Emma?   
Of course! I'm a 27-year-old young professional from France who has recently landed a job as a researcher at the European Commission in Brussels. I'm highly ambitious and determined individual who is passionate about my work in environmental sustainability. 

And why did you choose to rent an all-inclusive apartment at [rezidentz] in La Chasse ?
I found the perfect place close to the Commission's headquarters. The all-inclusive package offered by [rezidentz], simplifies my budgeting and allows me to focus on my new job and the experience of living in Brussels without worrying about additional expenses.
Can you describe a weird habit you have in your studio ?
One strange habit I have in my apartment is that I arrange my shoes in a specific order, based on the color of the shoe. I have a separate section for my black shoes, another for my brown shoes, and so on. I find that it helps me to quickly find the pair I am looking for and it also gives me a sense of organization and control in my personal space.
And can you tell us about your morning routine?
I start my day with a quick Bikram yoga session in my living room, which helps me to clear my mind, focus on the present, and get my body moving before I start my busy day. I also like to take a moment to set my intentions for the day and to reflect on what I am grateful for. After my yoga session, I like to make myself a cup of green tea and enjoy it in silence before I start my day. This quiet and peaceful moment helps me to transition from my home to my work and to fully wake up.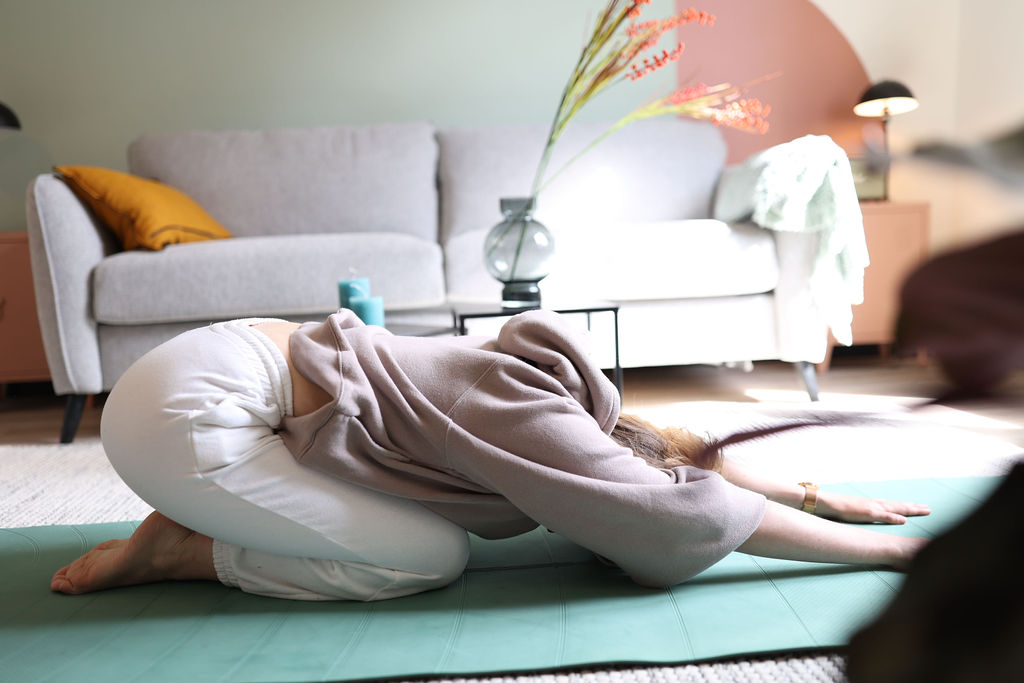 Complete: A world without … would not be a world.
Kindness. A world without kindness would not be a world because it is the foundation of human connections and empathy. Without it, my life and the life of others would be cold, self-centered and lacking in compassion.
Wow! Well, thank you for sharing your experience with us, Emma. We wish you all the best in your new job and your continued adventures in Brussels.
You want to feel home away from home ? Join [rezidentz] now by applying here.
By Laurence